Stephanie, Head of Advertiser Relation Managers Team
It is one of the biggest festivals in India. We light candles and decorate our homes with Rangoli, a type of decoration drawn on the floor. In our office, we also made Rangoli because our work is our second home. I loved every bit of celebrating this auspicious day with friends from Admitad.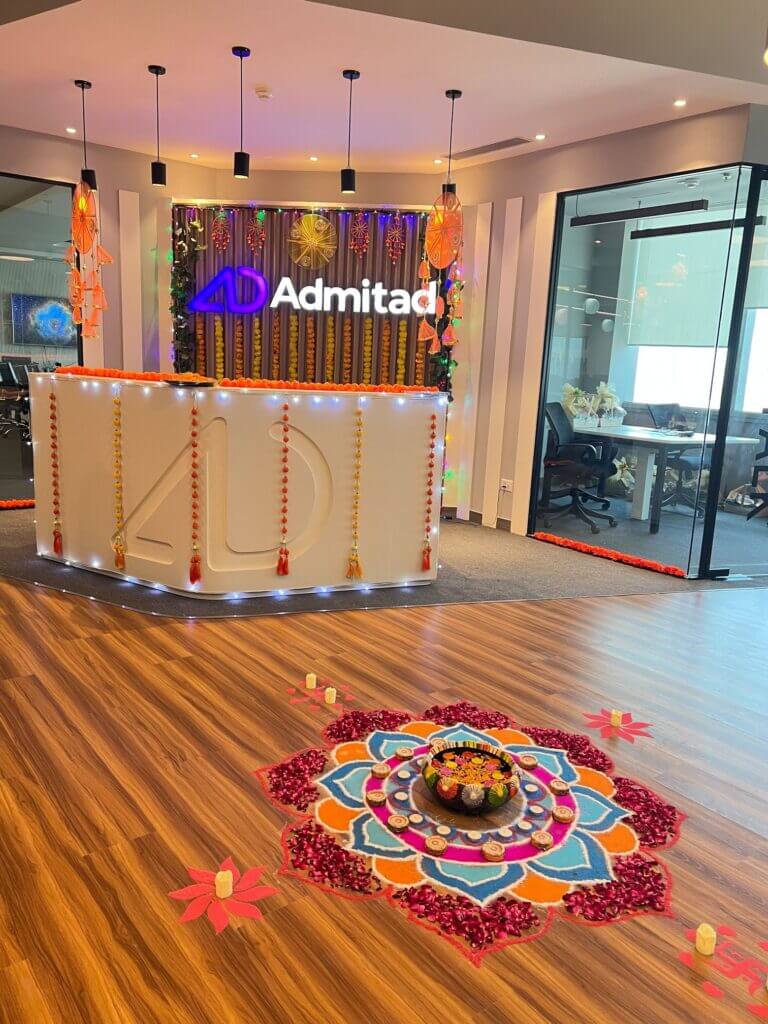 Diksha, Junior HR Manager
Diwali is not just an extravaganza affair, it is also a great time to foster interactions at the workplace. The celebration of Diwali fills everyone's hearts with an aura of purity and a happy, compassionate mood. This beautiful festival of lights gives a chance to set new targets, overcome the evils of work life, and foster new friendships.
Being an HR manager, it's always a great pleasure for me to organize such events for my team. Not only do these celebrations bring employees together, but help create a more inclusive environment across departments and boost employee morale. Such occasions always promote employee engagement and induce team spirit and joy.
Purn, Senior Sales Manager
It's been a tradition that if we cannot be a part of the group games and competitions conducted in our office in Gurgaon, we organize a team lunch for those employees who cannot participate in Gurgaon. Here is our way of celebrating Diwali at work: to have an authentic and meaningful conversation with team members. It is the key to marketing success and growth.